New
Release Update
New features
1. Starred articles and categories
With Starred feature, you can mark your favorite or frequently used articles and categories as starred. This is similar to Starred section in Drive.
Go to Documentation → Starred. The list of articles and categories which are starred appears. You can use the Entity dropdown to filter the articles and categories.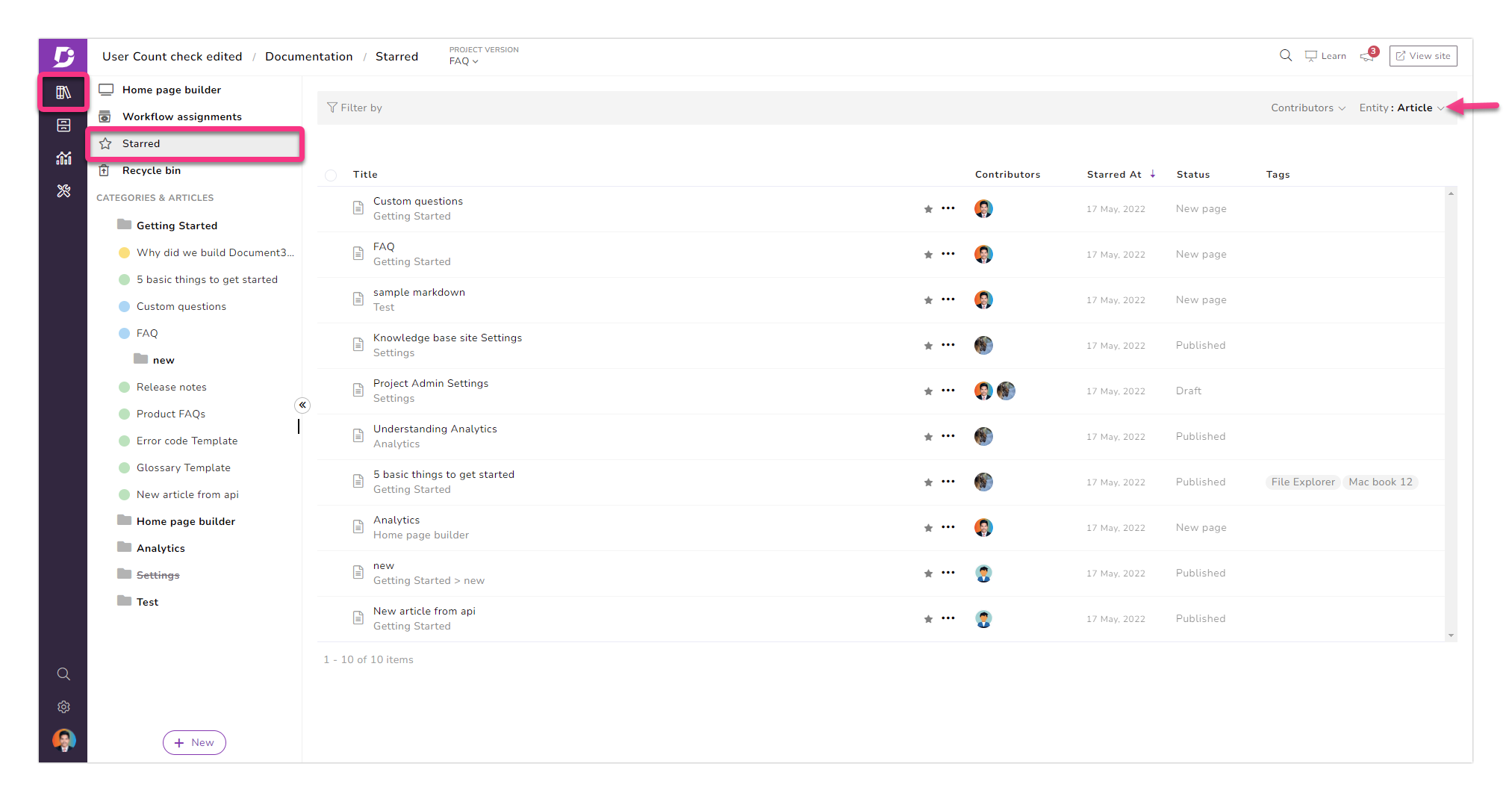 2. Open in portal
Open in portal option allows the team accounts to edit the content instantly. Clicking on this option would take you to the editor in the Knowledge base portal. It is available only for logged-in team accounts. It would reduce your efforts in the navigation to the article in the Knowledge base portal for editing.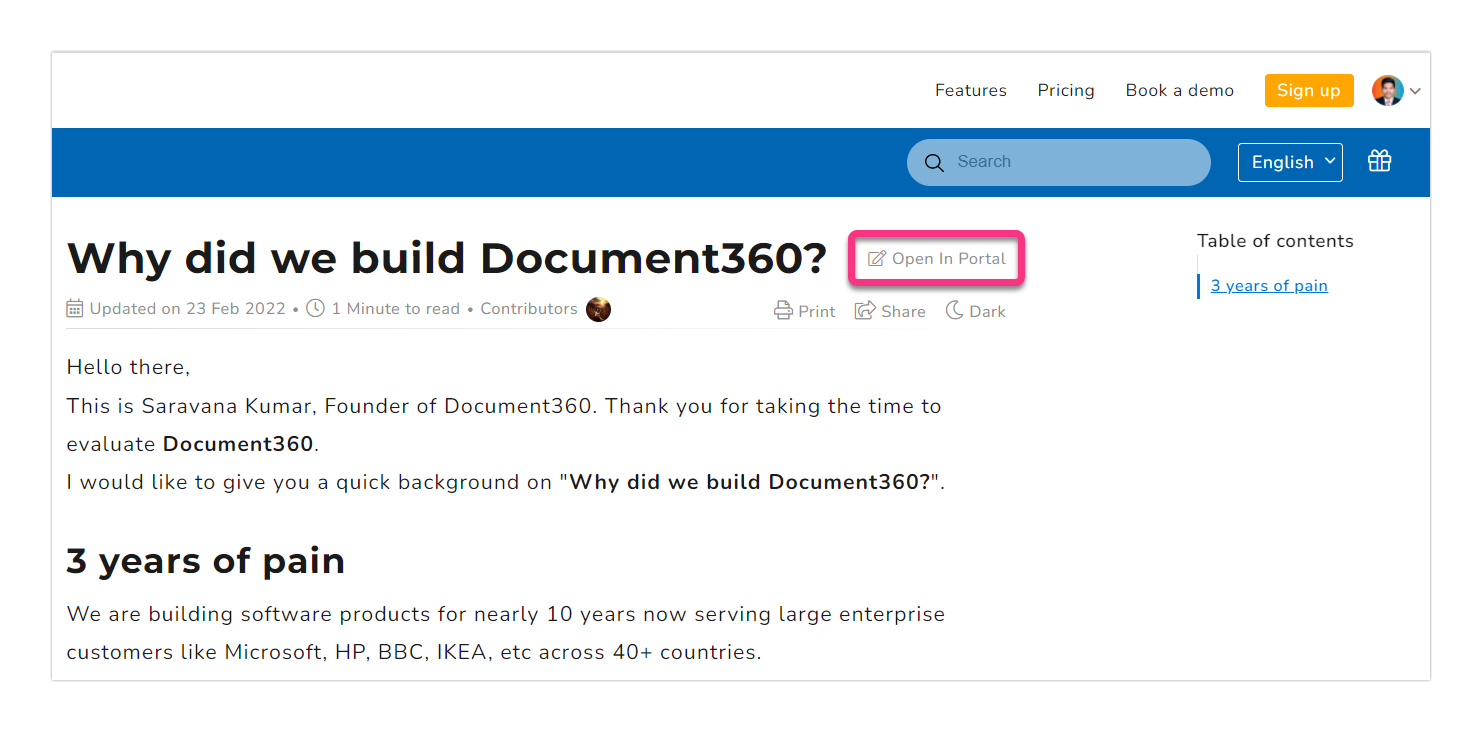 ---
New plan
Freemium
A new plan called Freemium is available now and completely free. We don't charge any fee or collect credit card details for this plan. Features such as Customization and Branding, Home page builder, Article templates, Tag management, and more are available in the Freemium plan. Check our pricing page for more information.
---
Enhancements
1. SSO login for feedback portal
Earlier, users have to enter credentials to access the Document360 feedback portal. Now, if the user clicks on the profile image and selects Feedback, it directly takes to the feedback portal instead of a login page. Only Document360 authenticated users can access the feedback portal.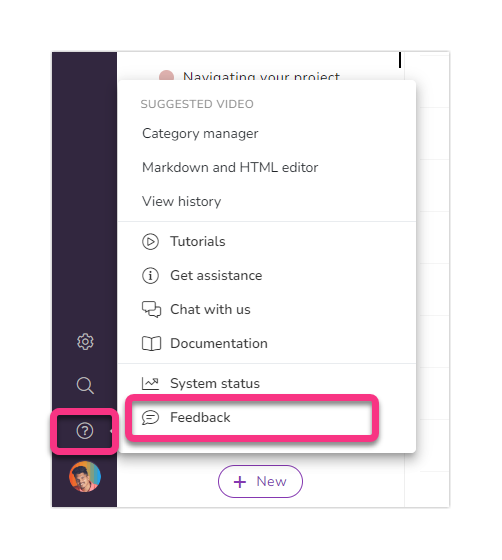 2. Tag description
Now you can add a description for the Tags on the Tag Manager page. This helps you to identify the desired tags quickly.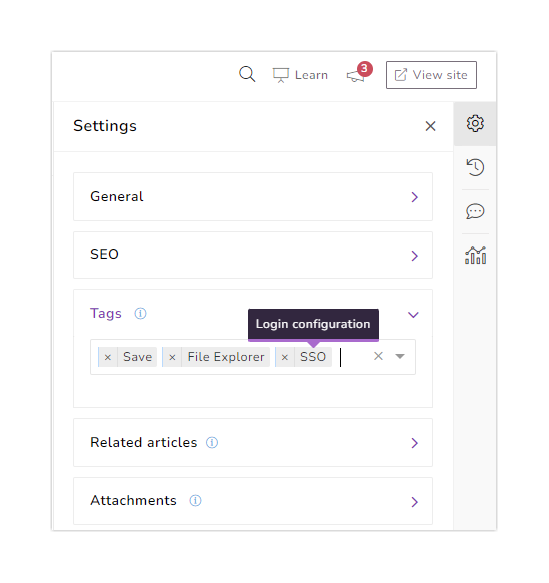 Go to Content tools → Documentation → Tags → Add tag
Add the desired Tag name and Description and click Add
You can also add Description for the existing Tags.
3. Remember state
Enable the 'Remember state' option to retain the last done activity in the Document360 portal. It preserves and restores an activity's UI state.
Click Settings → Knowledge base portal → General and the General tab would be the default selection
Enable the status toggle bar on the Remember state section
For example, If a team member enables the 'Remember state' and navigates to an article in the documentation section and goes back to another, and again navigates back (Back button or relevant keyboard shortcut) to the documentation section, the system retrieves the last activity done in the documentation section and opens it.
4. Notification for liked and disliked articles/category pages
Enable/Disable notifications for likes and dislikes received on your knowledge base site. This helps you to engage with end-user feedback and expectations.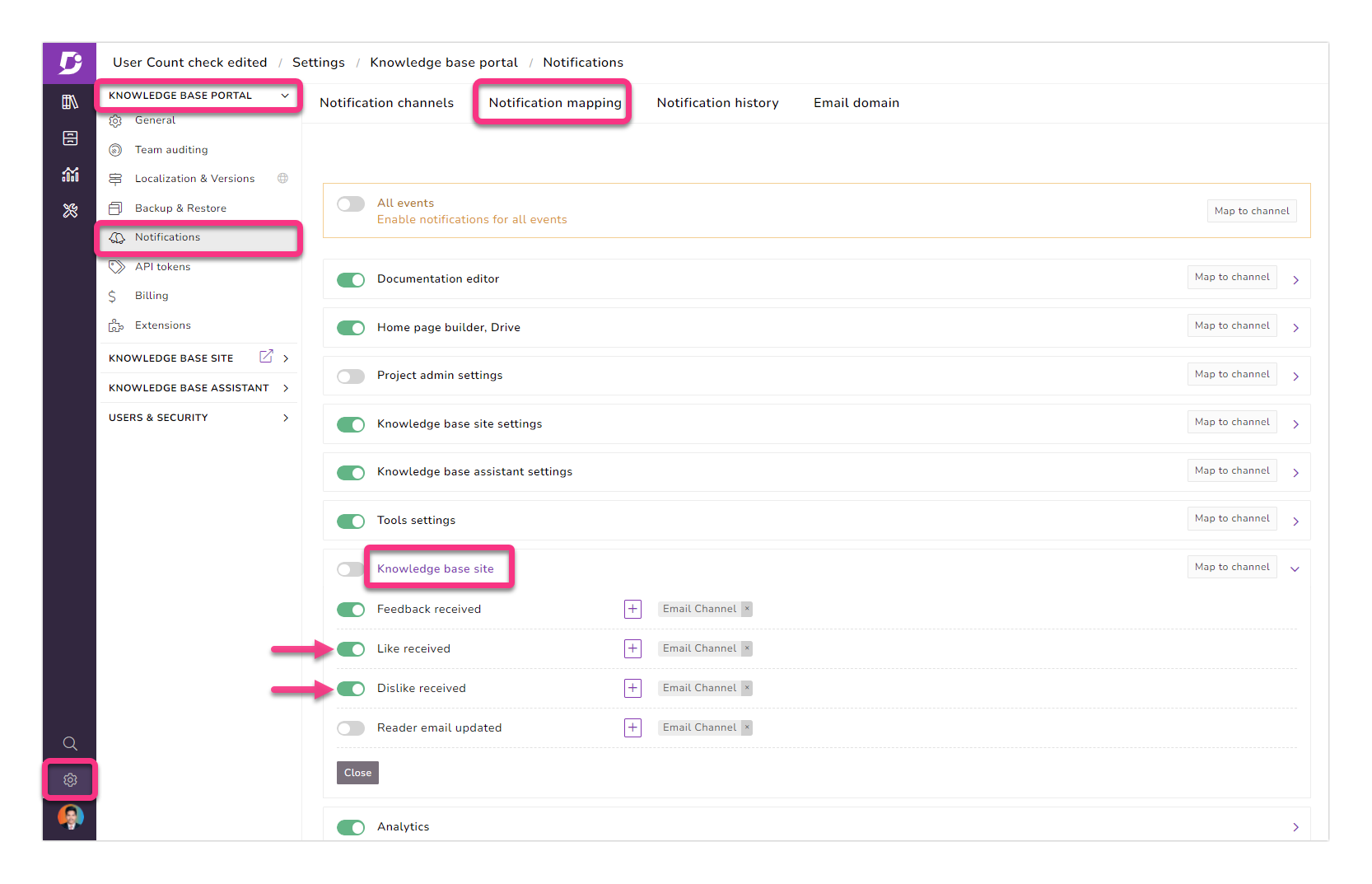 Go to Settings → Knowledge base portal → Notifications → Notification mapping
Expand Knowledge base site section and you can find the toggles to enable/disable notifications for likes and dislikes
---
Improvements
UI/UX improvements
Create new version option is added in all project version dropdown menus in the portal. This helps you to create new versions instantly
Tag description appears when you hover any Tag across the Knowledge base portal and site
Other improvements
Minor performance, bug fixes, and security improvement can also be observed in the knowledge base portal and site.